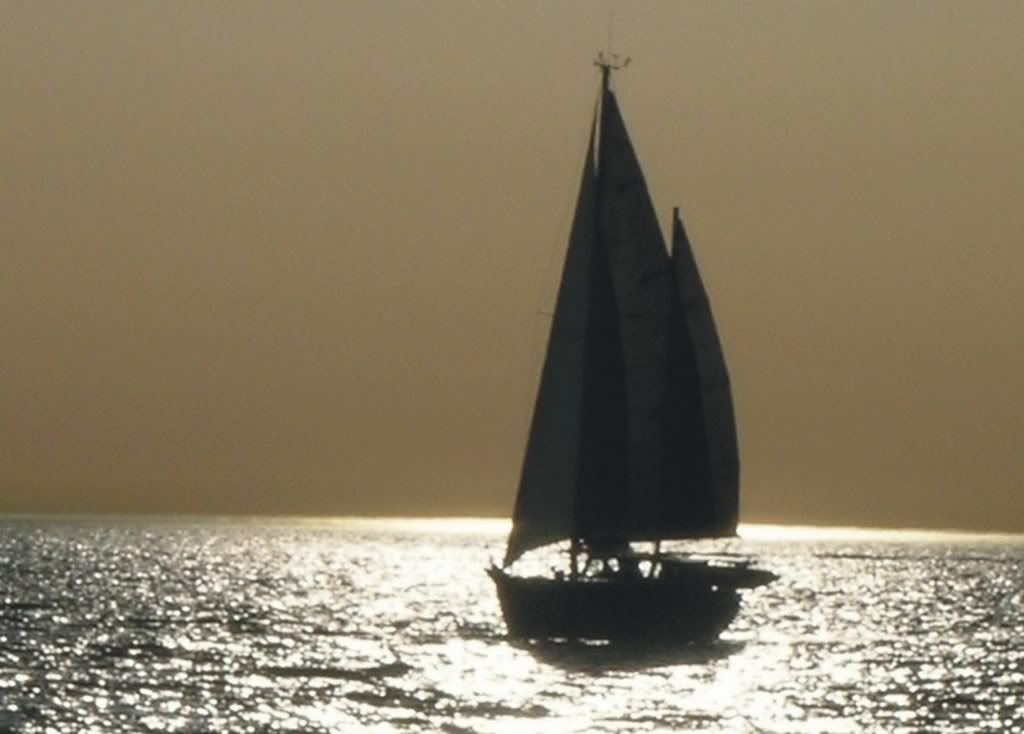 here i am sewing up the genoa. just a few small rips and a seam came undone. leaf whipped some ropes and yvonne baked some bread and banana bread. we had a great dinner of fish tacos with the sea bass i caught. leaf is decorating the boat for christmas and then weather willing we will sail on to magdelana bay where the grey whales go every year to calf.
i will post a few more pictures from san fransico including one with leafs new ¨magic hat¨.
the good wishes and help from family and friends around the world go along way to make our adventure happen. thanks to all of you, you really are part of our crew.